Kopila Valley Women's Cooperative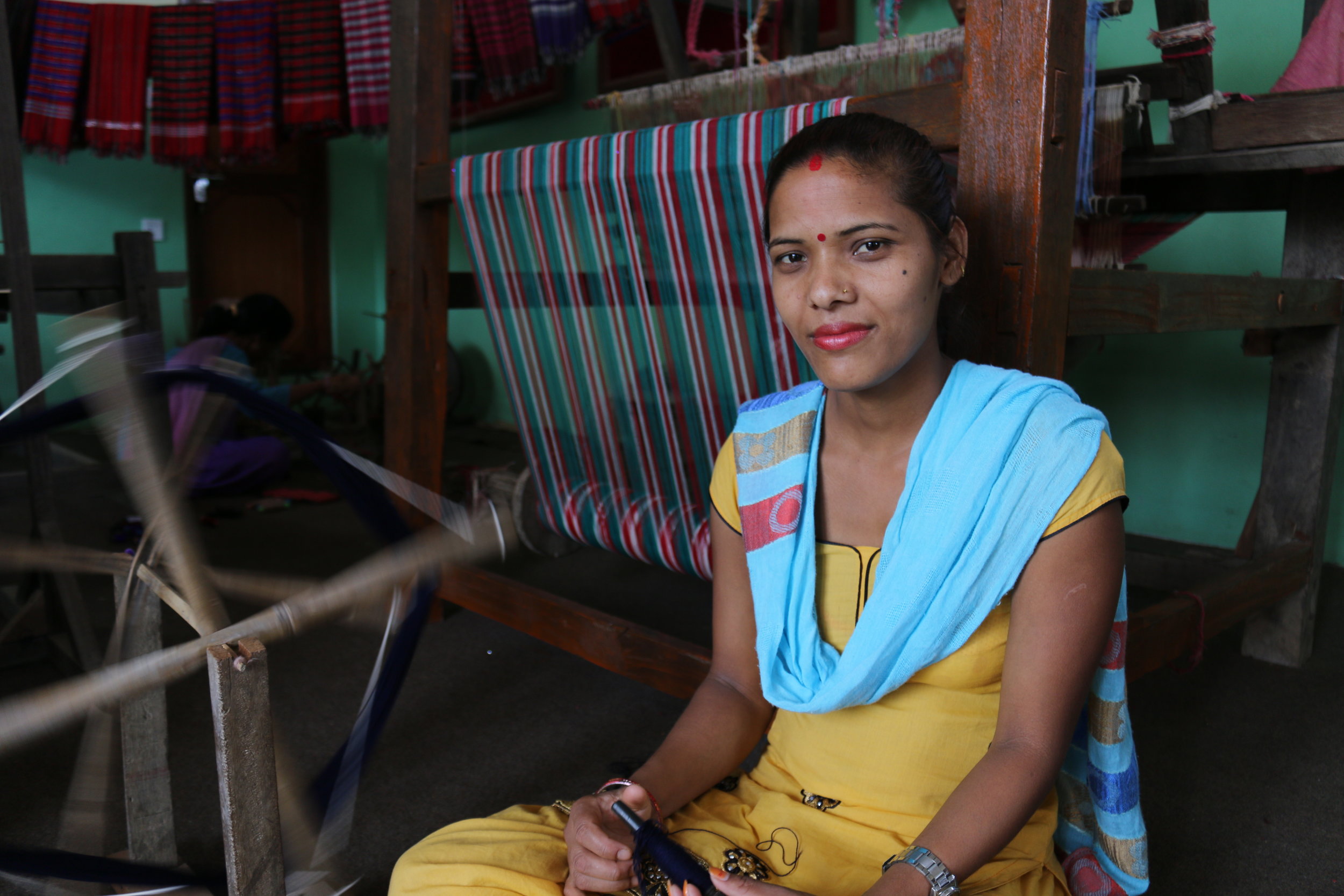 The goal of the Cooperative is to empower women of the Surkhet Valley to become strong and independent businesswomen.
skills
Our Cooperative women have creative minds & fantastic craftswomenship.
Develop business
We hope to empower as many women as possible within the Surkhet Valley, by creating a sustainable business model.
Our women are inspiring the next generation by showing them that skills and education are the best way to break down social and economic barriers.
Many of our women are graduates of the Kopila Valley Women's Center, many of our women are from the local valley, all are brought together by the skills they share. The Kopila Valley Women's Center was started in 2013 by BlinkNow.
We aim to support our women to be businesswomen. We work to develop new relationships with international and national wholesalers to ensure our business grows.
In five years' time, we would like to be employing at least 120 women in the Surkhet Valley, ensuring their financial independence.
At the Cooperative, we support issues that are close to our hearts. With our reusable maxi kit project, we are supporting business entrepreneurship of women and women's health.
In Nepal many women are made to sleep outside in huts when on their periods. The practice, known as chhaupadi, has been in the spotlight recently after two women died while sleeping in sheds. The chhaupadi tradition followed by Hindus in Western Nepal is the most extreme version where women are banished outside during their monthly cycle. Figures from a survey in Nepal in 2010 said 19% of women between the ages of 15 and 49 practised chhaupadi across the nation. Chhaupadi was formally outlawed by the Nepalese government in 2005, but no penalties were put in place, and it still continues in remote western rural areas of Nepal. In August 2017, a law has been passed that states that menstruating women or those who have just given birth should not be "kept in chhaupadi" or "treated with any kind of similar discrimination or untouchable and inhuman behaviour." This is a huge movement for the country and now is an important time to support the law by adding more effective learning and understanding of periods. For the next year, more campaigns will be dedicated to education and creating the change. At this time, it feels more real than ever to support the health and wellbeing of women.
We hope we inspire other women to develop businesses and to strive forward. We envision the women of Nepal standing together to empower a generation.
The BlinkNow Foundation is thrilled to see the women's entrepreneurial spirit thriving, and is proud of the business they've built with their own hands. Purchasing a wholesale order from this website is one of the best ways to help the women of Surkhet become independent business women. (Please note that all such purchases are completely separate from the BlinkNow Foundation, and do not qualify as tax-deductible donations.)To support the current and future classes of women's empowerment training, you can make a donation directly to the BlinkNow Foundation here.